When you book a wedding with us at the Swedenborgian Church, you will work with a team of dedicated professionals who will do everything to ensure that your wedding is a joyous event.
The Officiants
Rev. Junchol Lee, Senior Pastor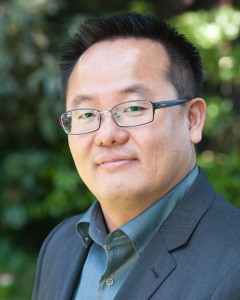 The Reverend Junchol Lee is native of South Korea with a diverse background in religion, language, history and philosophy. After being ordained as a minister at the Swedenborg School of Religion in 2000, he served the Swedenborg Chapel in Cleveland, Ohio for 9 years, officiating over 120 weddings, counseling nearly 70 couples, and baptizing nearly 60 children. He became lead minister at the San Francisco Swedenborgian Church in 2011 where he continues his pastoral duties and teaches a wide variety of classes. Rev. Lee is a husband and proud father of two children and very focused on the value and importance of family.
---
Rev. Rachel Rivers
Rev. Dr. Rachel Rivers is a minister, teacher and counselor with over 25 years of experience. She was pastor of the San Francisco Swedenborgian Church for 18 years and currently teaches seminars on Swedenborgian spirituality and maintains a counseling practice in the Marina District, working with individuals and couples. Rev. Rachel is skilled at conducting meaningful, personal, joyful weddings. She enjoys working with couples to create a wedding ceremony that fits their individual needs and desires, whether it be for a religious ceremony, "spiritual but not religious", interfaith, or secular. Rev. Rachel offers, but does not require, pre-marital counseling using the Prepare Enrich Pre-Marital Inventory.
---
Music Director: Charles Calhoun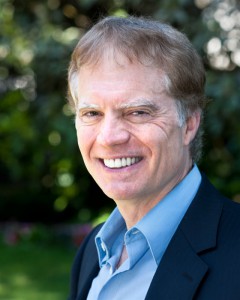 Charles Calhoun has been music director at the San Francisco Swedborgian Church since 2000 where he has arranged and conducted innumerable wedding and memorial services as well as special concerts and Sunday services. He also serves as associate conductor of the San Francisco Boys Chorus with whom he's undertaken many international concert tours. As a successful and much-sought-after concert accompanist and coach, pianist Charles Calhoun has exercised his skills locally on staff at the San Francisco Opera, Opera San Jose, and the Sacramento Opera Association as well as assisted in musical preparation for the San Francisco Symphony, Berkeley Symphony, and Philharmonia Baroque Orchestra. Internationally, he's appeared at the Edinburgh Festival in the UK, BBC Television, the Metropolitan Opera National Council Auditions in the United States and the Instituto Superior de Arte of the Teatro Colón in Buenos Aires. He has also taught at California State University and the San Francisco Conservatory of Music.
---
Events and Marketing Coordinator: Ashley Stachon
Originally from San Francisco, Ashley is excited to be living here again and working at a well-known SF landmark. She has previous experience in the nonprofit development world, as well as extensive event marketing and management experience. A passion of Ashley's is yoga and she teaches at studios around the city, as well as a candlelight yoga class in the church the first Monday of each month from 6:30 PM – 7:30 PM.