The Parish House has three adjoining rooms (Garden Room, Fireside Room, and Dining Room) that make up the general reception area.
The Garden Room and Dining Room both have garden views. The space can accommodate up to 75 for a seated dinner and up to 100 for stand-up affairs. Because of the close proximity of our residential neighbors receptions need to be planned as indoor events. Guests may mingle in the garden and can set up high-top tables and a limited number of seats. There is also a full capacity kitchen for the caterers use.
Receptions must end by 9 p.m. and clean-up by 10 p.m.
Cost
$6,200 for ceremony and reception Friday – Sunday and Holidays
$5,600 for ceremony and reception Monday -Thursday.
There is a $400 refundable security deposit upon booking, along with half the cost of the reception upfront. If you cancel the wedding, the whole deposit, including the security deposit, is non-refundable. The $400 security deposit is refundable after your event as long as there is no damage to the property or additional cleaning necessary.
The remaining wedding fee is due one month prior to the wedding and the whole amount is non-refundable if you cancel within the 30 day period before the event.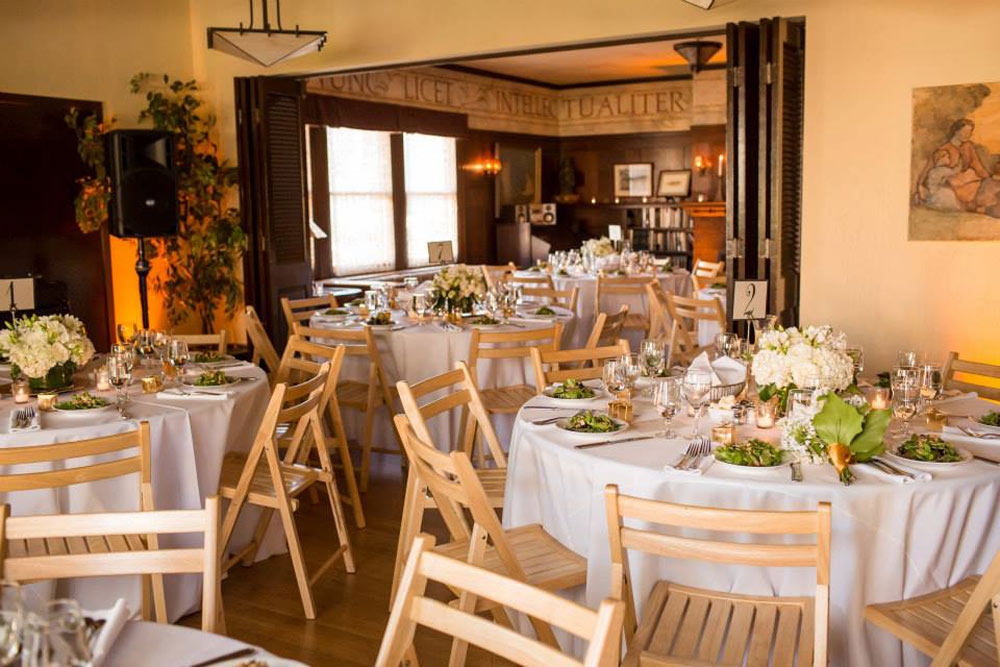 Reservations
In order to make a reception reservation, contact the Event Manager at (415) 533-5714 or events@sfswedenborgian.org to make sure the date you want is available. Once you have decided on the date with the event manager, please send the following:
Completed Reception Guideline/Contract
50% NON-REFUNDABLE deposit + the $400 security deposit (we accept check or credit card, but there is a processing fee for credit card payments).
The remaining reception fee is due one month prior to the reception. Once we have received the above, we will get started on planning a memorable reception with you!
Floor Plans
Contracts